2008 United Nations General Assembly Report
The contents of Faires' Letter to U.N.Delegates also made the General Assembly Report (which is a summary of the UN Committee on Peaceful Uses of Outer Space submitted to the UN General Assembly). Click image to enlarge, or see transcript at bottom of page.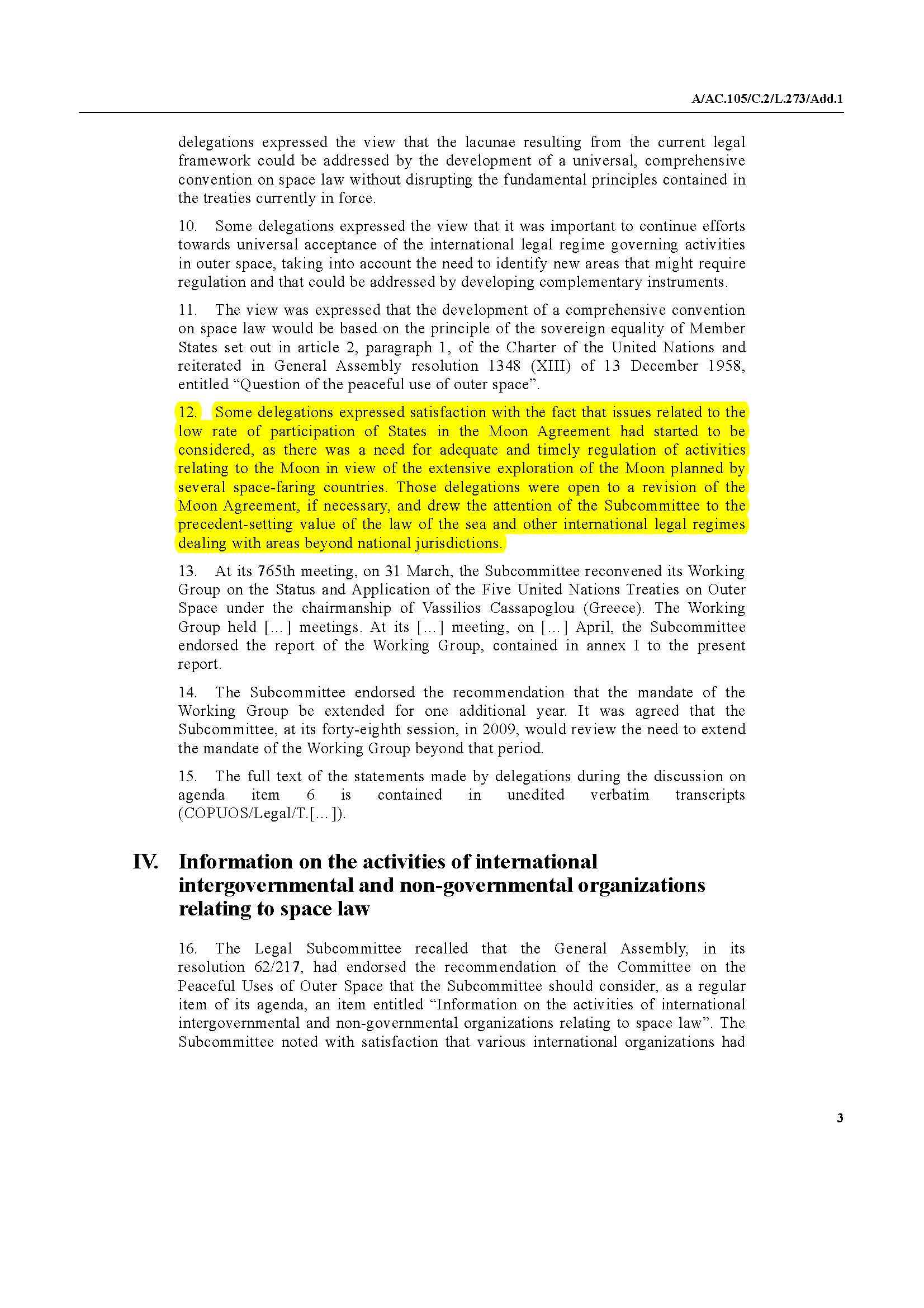 United Nations A/AC.105/C.2/L.273/Add.1
General Assembly
Distr.: Limited
7 April 2008
Original: English
V.08-52487 (E)
*0852487*
Committee on the Peaceful
Uses of Outer Space
Legal Subcommittee
Forty-seventh session
Vienna, 31 March-11 April 2008
Draft report
Addendum
III. Status and application of the five United Nations treaties
on outer space
Paragraph 12
Page 3
"Some delegations expressed satisfaction with the fact that issues related to the low rate of participation of States in the Moon Agreement had started to be considered, as there was a need for adequate and timely regulation of activities relating to the Moon in view of the extensive exploration of the Moon planned by several space-faring countries. Those delegations were open to a revision of the Moon Agreement, if necessary, and drew the attention of the Subcommittee to the precedent-setting value of the law of the sea and other international legal regimes dealing with areas beyond national jurisdictions."